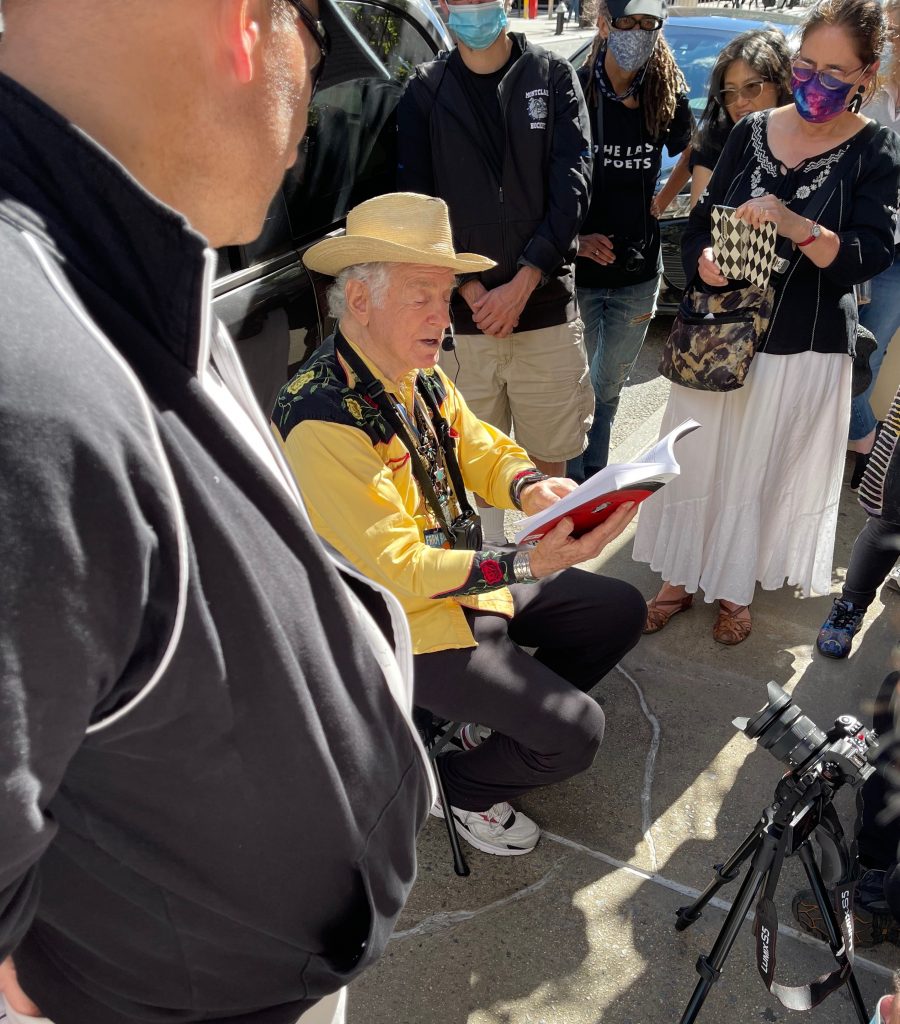 What do Jack Kerouac, Thelonious Monk, Dizzy Gillespie, Joseph Papp, Leonard Bernstein, Pete Seeger, Bob Dylan, Tito Puente and Willie Nelson all have in common?
They've all hung out and spent quality time with David Amram.
As part of the Village Trip Arts Festival David led a walking tour through the West Village on September 26, 2021. The previous night he was on stage with Willie Nelson at 11 PM playing an encore at the Farm Aid concert in Hartford, CT.
He'll be turning 91 this November 17, but clearly the calendar means nothing to him.
Walking down West 10th Street now home to multi-million dollar brownstones previously a row of art galleries. One of these ground floor apartments was the art gallery that hosted the first ever known jazz-poetry performance. Someone had to do it and the two who did it were David Amram and Jack Kerouac in the 1950s.
Another Amram/Kerouac production, the 1959 film "Pull My Daisy" based on Kerouac's never finished play "The Beat Generation." Larry David credits the film with providing the inspiration for his own "show about nothing" – Seinfeld. (Directed by Robert Frank and Alfred Leslie.)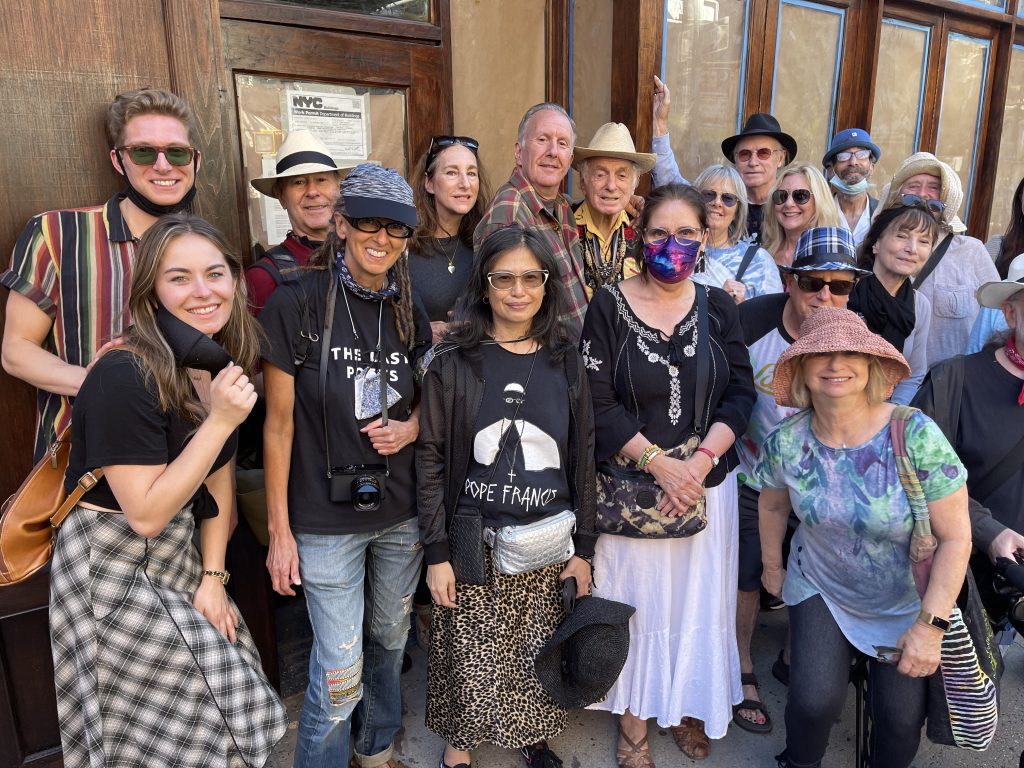 David has fans of all ages. Old and new friends came out for the tour.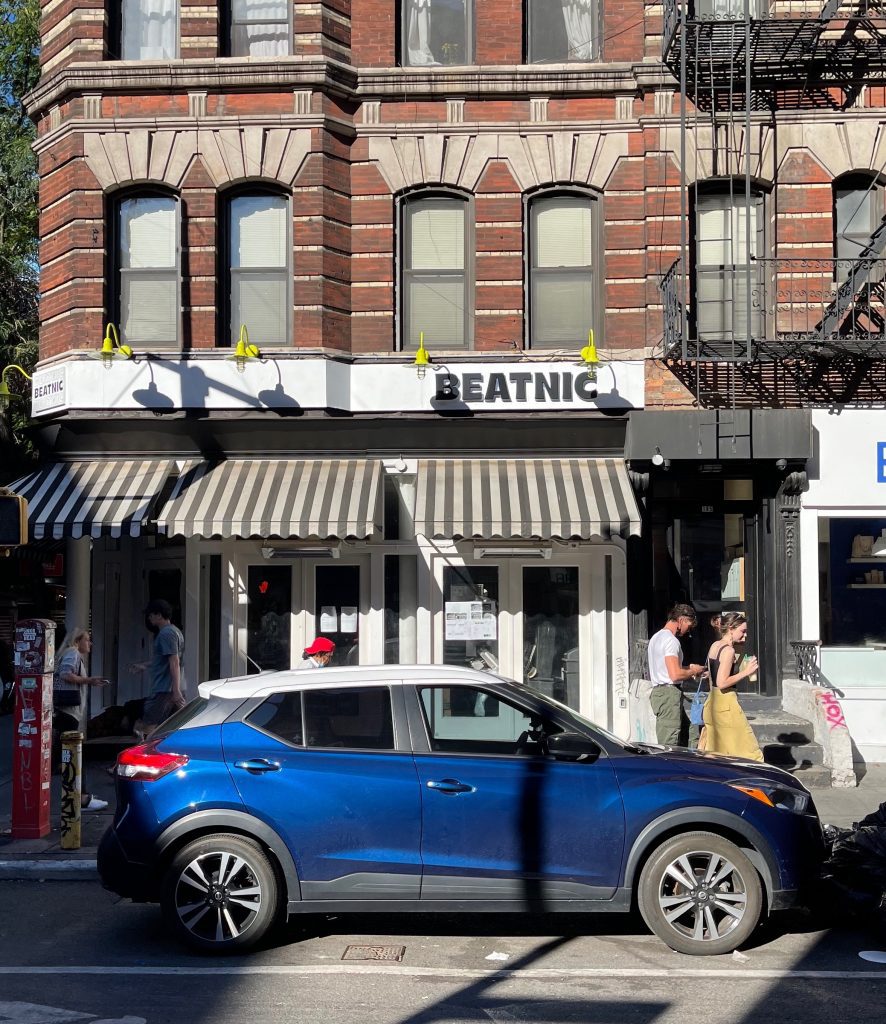 Synchronicity: The corner restaurant across from where we ended the tour recently changed its name to "The Beatnic," the term the news media coined to described the art-music-poetry-theater culture that thrived in the West Village in the 1950s.
Three years ago, we had the great pleasure to hook David up with a gig on opening night of the 2018 Havana Jazz Festival.
Click here for details of that trip, his first visit to Cuba in forty years.
– Ken McCarthy
Jazz on the Tube
P.S. Our unique programming is made possible by help from people like you. Learn how you can contribute to our efforts here: Support Jazz on the Tube
Thanks.