For Oggun.
Roman Diaz, Itótele; Pedrito Martinez, Iyá and singing; Rafael Monteagudo, Okónkolo.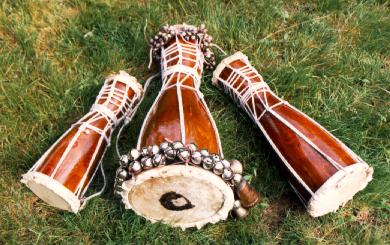 Batá drums (from left: Okónkolo, Iyá, Itótele)
More treasures from the personal YouTube channel of Pedrito Martinez
– Ken McCarthy
Jazz on the Tube
P.S. Our unique programming is made possible by help from people like you. Learn how you can contribute to our efforts here: Support Jazz on the Tube
Thanks.
Go to Cuba with Jazz on the Tube as your guide:


Click here for details