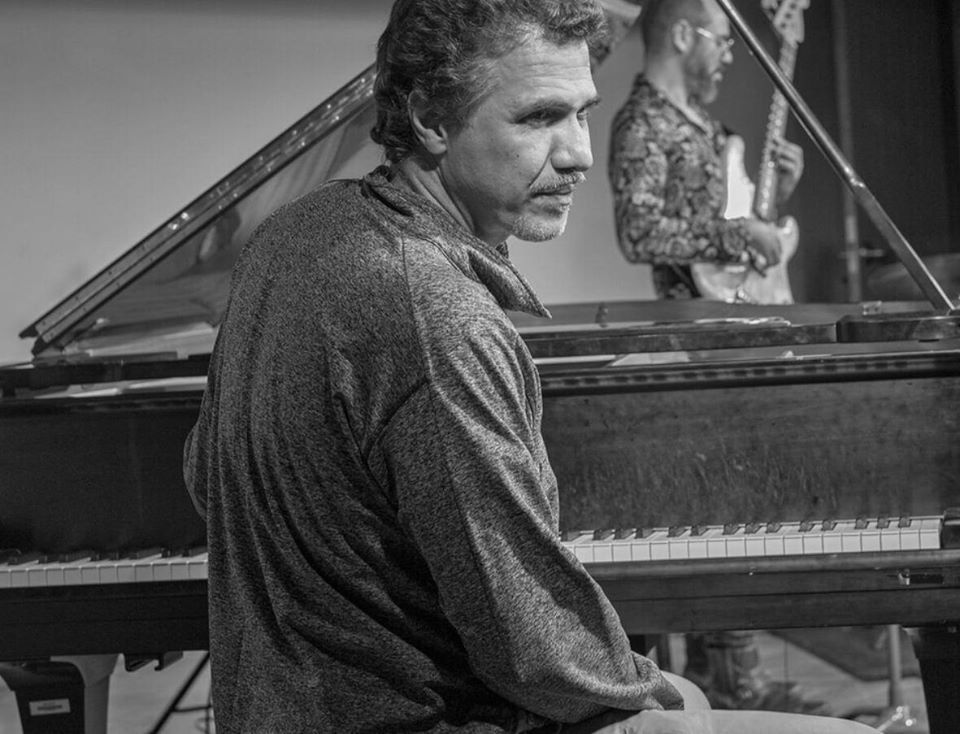 Roberto Carcassés Jazz Quartet at Terraza 7 on Friday, March 20th, 2020 at 8:00 pm.
$15 cover charge for mezzanine.
$10 Suggested donation for the first floor.
FREE admission for CHILDREN 12 and under, with an adult over 21.
Featuring:
Roberto Carcassés / Piano.
Bobby Carcassés / Trumpet.
Alvaro Benavides / Bass.
Robby Ameen / Drums.
As the son of Afrojazz pioneer Bobby Carcassés, he might have made a decent living by keeping his head down and following in those famous footsteps. But Roberto, sometimes known by the diminutive "Robertico," pursued a musical path all his own and now he's on his way to becoming a legend in his own right, a standard-bearer for a young generation taking Cuban music to new heights.
Roberto Julio Carcassés Colón was born in 1972 in Havana's Playa district and today he lives in Marianao, not far from the Tropicana where his father used to perform five decades ago.
Bobby Carcassés, now 81 years old, has always liked to play anything he could get his hands on – congas, bass, flugelhorn, trumpet, saxophone – in addition to singing. His son, from an early age, leaned towards piano.
Roberto studied percussion at the Escuela Nacional de Arte. He says "I'm in love with the piano, but that doesn't mean I don't think like a percussionist. I think a lot about rhythm. For me rhythm is the most important thing. Not rhythm as a genre of music, but as a way of life."
He also sings but says, "the voice takes time to educate and I'm still in the process of learning."
Bobby and Roberto have played with renowned musicians such as Chucho Valdés, Wynton Marsalis, George Benson and more. Both are bandleaders, Roberto of the seminal Timba Funk band Interactivo collective, which has featured great international artists like Cimafunk, Melvis Santa and Telmary Díaz, among others.
Roberto Carcasses Jazz Quartet features his father as a very special guest.
– Ken McCarthy
Jazz on the Tube
P.S. Our unique programming is made possible by help from people like you. Learn how you can contribute to our efforts here: Support Jazz on the Tube
Thanks.
Go to Cuba with Jazz on the Tube as your guide:


Click here for details