Conjunto Clave y Guaguancó
An excerpt from the documentary "La Herrería de Sirique" about blacksmith shop/performance space that flourished in Havana in the 1960s until it was closed down in 1968.
Born in 1939 in Caibarién, Cuba, the director of "La Herrería de Sirique" Héctor Veitía graduated from the University of Havana in Cuban studies and began his film career as an assistant director in 1961, directing his first documentary in 1963.
After years of documentary filmmaking, in 1990 Veitía became head of the International Workshops of the International School of Cinema and Television of San Antonio de los Baños in Cuba.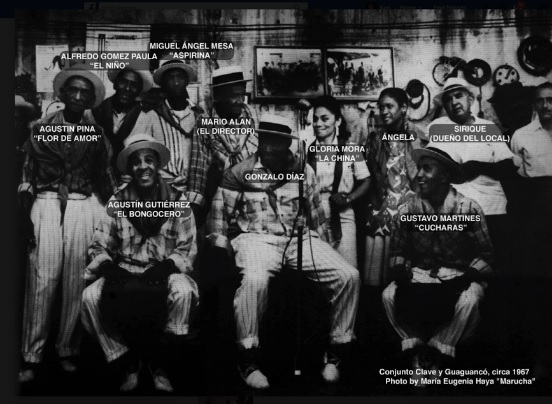 We found this photo with annotations on the outstanding Facebook page of percussionist Mark Sanders
– Ken McCarthy
Jazz on the Tube
P.S. Our unique programming is made possible by help from people like you. Learn how you can contribute to our efforts here: Support Jazz on the Tube
Thanks.
Go to Cuba with Jazz on the Tube as your guide:


Click here for details