I got a great note from a supporter.
"I had no idea there were so many jazz musicians. Wow!"
Well, it's even more amazing that that.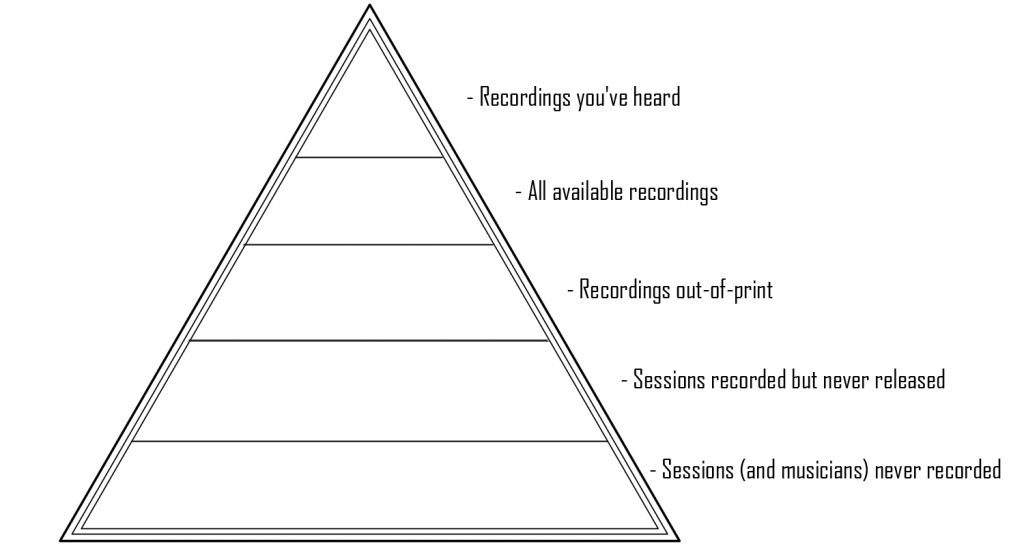 Even with all of our publishing efforts, we're only able to share a fraction of the great jazz videos that exist.
And that doesn't include all of the great audio recordings that exist.
Now wrap you mind around this:
There are mountains of recorded sessions that have never been released.
And even those mountains are just a fleck of dust on the knee of a gnat compared to all the great music that's gone down over the years.
So what is a music lover to do?
That's simple.
Get out there and hear some live music tonight.
We can never catch up with the totality of all that's happened in the past, but we can get into the flow of what's happening right now.
– Ken McCarthy
Jazz on the Tube
P.S. Our unique programming is made possible by help from people like you. Learn how you can contribute to our efforts here: Support Jazz on the Tube
Thanks.