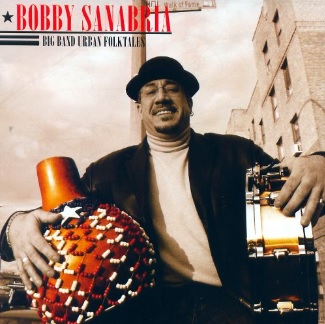 Interview
Download the mp3 here
I say our beloved Bronx because the Bronx is a cultural treasure that all Americans can be proud of.
In this wide-ranging and fascinating conversation, Bobby Sanabria talks about the state of jazz education, the historic and ongoing contribution to jazz by Latin music and musicians, and the history of the Bronx, one of the most important centers of musical innovation in the modern world.
"The soul of the people of the Bronx is one of resilience, resistance, and pride," Mr. Sanabria said. "It really is a majestic history." (New York Times)
Additional references:
The official Bobby Sanabria Web Site
BMHC just broke ground last month, on January 13th, on what will be a 300-seat theater as part of a massive housing complex of over 300 apartments on E. 162nd St. and Elton Ave in the Melrose section of the South Bronx. It will open in December of 2018. This will be the permanent home of the Bronx Music Heritage Center.
From Mambo to Hip Hop
Before the Fires: An Oral History of African American Life in the Bronx from the 1930s to the 1960s by Mark Naison and Bob Gumbs Info about the book "Before the Fires"
The Clave – The Key: Africa, the Caribbean and New Orleans
What New York City sounded like when Bobby was 15. The Puerto Rican community gathers at at the Bandshell in Central Park.
– Ken McCarthy
Jazz on the Tube
Go to Cuba with Jazz on the Tube as your guide:


Click here for details