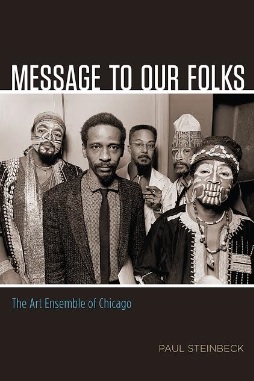 Interview
Download the mp3
Paul Steinbeck, a musician and educator, (Assistant Professor of Music Theory at Washington University in St. Louis), covers one of the most intriguing bands in the history of American music.
Founded in Chicago in the "tumultuous" 60s, The Art Ensemble of Chicago carved out a space for itself in the notoriously conservative music industry that not only allowed its members full creative freedom, but also paved the way for countless other creative musicians and artists.
How did this group which accepted no limitations or labels survive and thrive in a world that demands musicians put themselves in a box?
The answer is in the pages of this book.
Roscoe Mitchell, one of the members of the group, had this to say about it:
"This book is more than we could have hoped for, telling the complete history of the Art Ensemble of Chicago in careful, engaging detail."
For more information about the book:
www.press.uchicago.edu/ucp/books/book/chicago/M/bo25125876.html
More information about Paul:
How to support the book:
1. Get it
2. Review it
3. Let your college's librarian know about it
– Ken McCarthy
Jazz on the Tube
P.S. Our unique programming is made possible by help from people like you. Learn how you can contribute to our efforts here: Support Jazz on the Tube
Thanks.