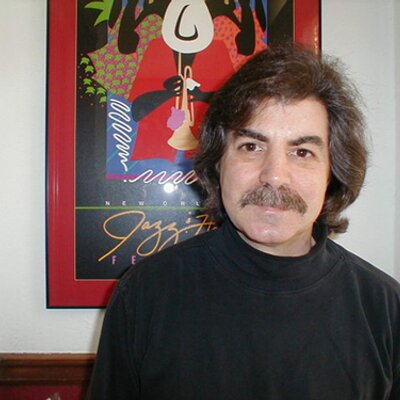 Interview
Download the mp3 here
There's a reason jazz musicians call New York City "The Big Apple" and I'd venture to say no one has taken a bigger bite than Jim Eigo.
You may know Jim as the mastermind behind JazzPromoServices.com, but that's not even the tip of the tip of the iceberg of his remarkable life in jazz.
There was a time when if you bought a jazz record anywhere in the northeastern United States, Jim may well have been part of the chain of events that resulted in getting it into your hands.
His stories from the old days of the jazz record trade in New York City will bring a smile to the face of people who lived through those golden years – and amazement to those who missed it.
Yes, Cecil Taylor used to come to the store and buy disco records and the stories just get wilder from there.
– Ken McCarthy
Jazz on the Tube
P.S. Our unique programming is made possible by help from people like you. Learn how you can contribute to our efforts here: Support Jazz on the Tube
Thanks.