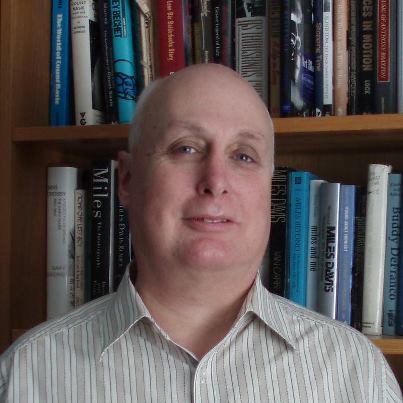 Interview
Download the mp3 here
Scott Yanow has written eleven books on jazz, over 800 liner notes and approximately 20,000 record reviews.
And now thanks to the generosity of our supporters, he even occasionally writes for Jazz on the Tube!

Check for his byline.
In this interview, we talk about his life in jazz and his prolific output.
Here are some of the books he's written:
– The Great Jazz Guitarists:  The Ultimate Guide
– The Jazz Singers
– Jazz On Film
– Jazz On Record – The First Sixty Years
– Jazz: A Regional Exploration
– Trumpet Kings
– Afro-Cuban Jazz
– Classic Jazz
– Bebop
– Swing
– All Music Guide To Jazz
– Duke Ellington
– Jazz Lives – Till We Shall Meet And Never Part
Scott's latest project is a trivia game for hard core jazz fans.
It's called CHOPS and he describes it below:
CHOPS, the ultimate jazz trivia quiz (1,000 questions about all periods in jazz history in 50 20-question quizzes) is available as a PDF file for $25. It makes a great gift for your jazz-loving friends and especially for yourself.
Send payment via Pay Pal to scottyanowjazz@yahoo.com or a check to Scott Yanow, P.O. Box 1220, Lake Hughes, CA 93532.
– Ken McCarthy
Jazz on the Tube
P.S. Our unique programming is made possible by help from people like you. Learn how you can contribute to our efforts here: Support Jazz on the Tube
Thanks.